What makes our course events so Special?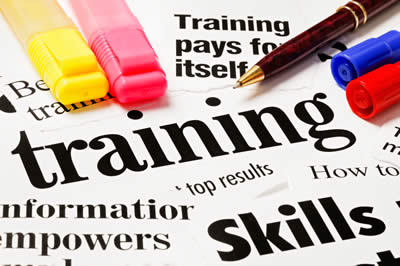 Well, that isn't an easy one to answer. We have vast experience in developing course materials as well as running course events. Many of our staff members have been involved in this line of business for 10 years or longer. Over the course of the years we have developed our own training concept. Let us introduce you to this training concept of ours in some more detail below.
First of all we have split up the entire training process into three phases. Each phase is equally important and feeds the next phase with the exception of phase 3.
They are:
The Pre-Training Phase
The actual Training Phase
The Post-Training phase
Step 1: The Pre-Training Phase
This phase starts as early as one month prior to the start of the actual training. Please bear in mind, though, that the start of this phase heavily depends on the time that you book your training with us. During this phase we will send you all sorts of information about the training and location. In addition, we will send materials for you to read prior to walking into the classroom. This is very important because reading through the materials we send you will prepare your mindset and fix the contours of the actual course content to be taught during the training itself. Don't be afraid. You will not be asked all sorts of questions about it when in class. There are two more things that we ask you to do prior to walking into the classroom:
Write up something about yourself. We will use it to post on a dedicated 'website' that accompanies your course. Your information will only be available to your fellow delegates and to us.
Tell us about your main and most important reason(s) why you will attend this particular course. This information will be sent to, and used by, your teacher. He/she will read it prior to the start of the actual course. Perhaps he/she will contact you via email in case of a question or remark. Following the end of your course, you will be asked to tell us if you achieved your objective(s). This way we make a 'round circle.'
Step 2: The Training Phase
Our course events start at 9:30 AM on the morning of the first day - 9:30 AM sharp! Your instructor will do a headcount, introduce him or herself, and immediately kick off the course. Everything you will need to know about the course event should already be known from the materials that we sent to your email address prior to the event. No time to waste, your instructor will use every minute that you paid for to teach you what you came for.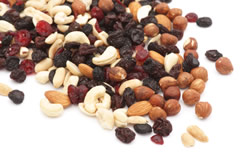 Mind you, we are all just human beings and your instructor is fully aware that we all need a break at some point. He/she will frequently pause for a few minutes - just enough for you to stretch your legs, walk about in the classroom, and take some deep breaths. In other words, to keep you absolutely fit. After all, attending our course is really demanding both physically and mentally. For that, we offer you fresh fruit, nuts, and raisins all day. All are available to you in your classroom to help you achieve your goals that week.
Needless to say, our lunch is special as well. We kindly ask you not to make any phone calls during that time unless you really must. Stay focused and stay with your fellow delegates and instructor. This will make your course event pay off even more. Lunch will be light and healthy. If you have any special dietary requirements, please let us know. We will do our very best to have it available for you.
Each day of the course will end with a 'training team hour.' Your instructor will offer you a few drinks and a cold snack. We do not encourage anyone to drink too much alcohol, but one beer or a glass of fine wine is fair enough. Your instructor is there to answer any questions you may have or you can happily chat with your fellow delegates. This 'training team hour' is of course 'voluntary' except on the first day. We find it very important that you spend some time with your instructor and fellow delegates. On that first morning, you all will have just embarked on a training journey. All of you must work together to make it a safe, happy, and rewarding journey. Hence, you need to know each other from that evening onwards.
Homework during the course event -> yes, homework. We kindly ask you to read through some of the course materials that will be addressed on the next day so you will be prepared. We also ask you to write down any questions that may come up after the first day. You can fire these questions off to your instructor's email address. He/she may address these questions during the next day at a convenient time.
Step 3: The Post-Training Phase
Usually when a course ends there is no more contact between the delegate and the teacher or his/her company. In our case, we do things differently. We take great pride in teaching people -- folks like yourself -- and take teaching very seriously. Hence, we will ask you to tell us about your experiences during the course. Did you achieve your objective(s)? Did you get what you were looking for? Is there anything else that we can do for you or your team? Mind you, you don't have to wait until after the course. If at any time during the course you feel that things are not going your way, please politely tell the instructor. He/she is there for you.
Uniquely, we offer you the possibility to contact your instructor via email for as long as three months after the end of your course. You may just want to tell him/her something about what you are doing with the information you learned. Or you may have a particular problem that you wish to discuss. Or you lack certain information or.... It doesn't matter what it is about as long as it is related to the course event that you attended. Your instructor will respond to your email in less than two weeks. If there is anything 'urgent,' just mention the words 'urgent matter' in the subject line and we will see what we can do for you.
Last but not least, unless you tell us not to, we will keep you posted on interesting new developments in the IT industry. All of what we will send you now and again is absolutely free of any commitment. Any new course event that you book with us within these 3 months will be discounted 10% of the top - how about that?! This offer also applies to bookings that you make for others as well as yourself.