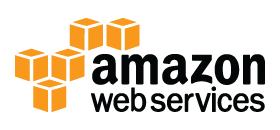 News has reached us that Amazon Web Service (AWS) has been contacting clients offering them something called "Amazon Linux 2". Not only is this a new operating system but it is also breaking with the usual run of things at AWS by running on client's servers instead of from Amazon's data centres.
Amazon has previously offered another version of Linux but it didn't have the kind of usability that this new version has. The operating system, which will be rented by Amazon to its cloud customers, is also compatible with server software technologies such as:
Microsoft's Hyper-V
VMware
Oracle's VM VirtualBox
Docker
Additionally Amazon has built in provisions to ensure Linux 2 gets on well with open-source databases and programming languages.
The surprising element here is that Amazon has previously been all about the cloud. They have taken huge chunks of business away from big players such as IBM and Hewlett Packard which have seen its customers get rid of costly servers and storage in favour of renting only what they need from Amazon.
Spotting a niche companies such as Microsoft, Red Hat and Oracle have been trying to popularise a solution that straddles both options: hybrid technology which offers enterprises the option of using both the cloud and on-site servers.
The latest developments from AWS suggest that it is trying to move in on this area too.
EDC4IT runs an excellent Linux course itself. If you need a class for your team get in touch with us and we can set up some dates to run a course at your offices. Also we can tailor the course to cover the topics that are important to you. Check out our existing course.