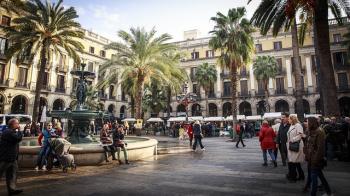 Here's the news that the beautiful city of Barcelona is the latest to suggest it will replace Microsoft software with open source equivalents. In doing so Barcelona will become the first city to become part of "Public code, public money", an initiative set up by Free Software Foundation Europe.
The initiative works by having public bodies invest in free reusable systems instead of proprietary software.
Among the candidates mooted to replace Barcelona's proprietary software are Linux, Libre Office and Open Xchange.
70% of Barcelona's annual software budget is due to be dropped on open source solutions which will power Barcelona's services by spring of 2019.
Software due to be adopted by Barcelona's authorities include Open-Xchange, which will replace Microsoft's Outlook and Exchange Server, Libre Office, which will replace Microsoft Office, and Mozilla Firefox which will become the default internet browser. Meanwhile Barcelona has already been testing Ubuntu Linux on desktops and this is probably going to replace the existing operating system.
Through "Public Code, Public Money" Barcelona may reduce its software budget and do away with costly software licenses. To achieve this Barcelona authorities will hire 65 developers and also use services developed by local enterprises.
Francesca Bria, commissioner for technology and digital innovation at the council, has said that the open source code written for Barcelona services will also be distributed to other Spanish municipalities. Barcelona's hope is that other municipalities will also be able to save public money and take advantage of cutting-edge IT solutions.
This is another example of a major organisation turning to open source. EDC4IT has a range of options that will help you and your team to meet your open source training needs. Take a look through the options. We are sure to have an educational solution for you.