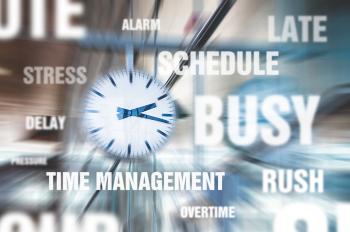 At EDC4IT we're always keeping up with the latest database news and we were interested to learn that Stack Overflow and MongoDB has commissioned research into how developers drive enterprise innovation. The results have been made available and they make for some startling reading.
The study takes in results from 1,027 developers from around the world. Responses from countries such as the US, UK, India, Australia, Canada, Brazil, Italy and Germany were collected in summer 2017. The results lead to the conclusion that developers are kept so busy with infrastructure maintenance that they have little time left to show their true talents.
Here's how the results break down:
More than half (56%) of the respondents to the survey are under the impression that developers are the force behind innovation. This is far in excess of other departments such as:
Executive management (30%)
Marketing (7%)
Sales (7%)
While the study shows that developers are seen by their peers as driving innovation it is also clear that the other demands made upon them during their working days are hampering their ability to push innovation to their limits.
The study shows that maintenance and meetings are taking up a lot of time and stifling enterprise innovation. Developers spend:
41% of their time on maintaining infrastructure.
20% of their time locked in meetings or carrying out admin jobs.
Additionally developers are being asked to implement seamless integrations with third party services to provide a fluid user experience, instead of working on innovations that could change the nature of the app altogether.
41% of developers' time is taken up by integrating third party services into the build of a new app.
The study also found that developers make significant efforts to maximise their time.
58% of developers toil for more than 8 hours each working day.
32% work over their weekends.
23% neglect to take up all their vacation time.
Andrew Morgan, part of the MongoDB product team, has written a blog post recently wherein he described MongoDB Stitch: "Stitch lets developers focus on building applications rather than on managing data manipulation code, service integration, or backend infrastructure. Whether you're just starting up and want a fully managed backend as a service, or you're part of an enterprise and want to expose existing MongoDB data to new applications, Stitch lets you focus on building the app users want, not on writing boilerplate backend logic."
Eliot Horowitz, co-founder of MongoDB, also weighed in on the findings: "Every business is turning to software for a competitive edge but these findings show a disconnect still exists between businesses and developers about the best approach. Developers drive innovation, bring new products to market and keep business agile, but only when they can devote their time to rapid iteration. If the technologies they are provided with are hindering their productivity and creating a large maintenance burden, developers are left coding with one hand behind their back."
At EDC4IT we work with and teach developers around the world on the latest technology, so we're fully aware of the challenges that they face on a daily basis. Who better to lead your team through the latest software updates that are essential if they are to deliver the cutting edge results you demand? Browse our range of off-the-shelf courses or contact us about tailoring a course to your specific needs.