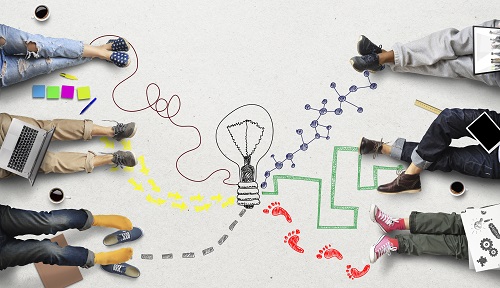 Following on from our previous blog post, we are continuing to explore the infrastructure and facilities that we at EDC4IT use for our instructor led online courses. However, we are also keen to let you know how we approach these courses and what we do to make them as powerful and effective as our onsite courses.
In our previous blog post we covered communication platforms, as well as Labs & Slides. This week we will cover virtual machines, the extra time we allow students on our online courses, as well as our focus on projects as opposed to certification. Here is how we deliver an outstanding instructor-led online training experience that meets and exceeds the expectations of our clients.
Virtual Machines
For the student environment we recommend that students use the Fedora virtual machine that we make available. Fedora is Linux based, but students can also use their own Windows or Mac based machines. For courses such as Kubernetes and Ansible there is a necessity for multiple machines. We can also use a platform that offers cloud based multiple machines.
Extra Time
In advance of the training session we schedule a two hour window so students can check in with us about their set up if they are using their own machines.
Of course there are differences between an onsite course and an online course. Other than the obvious one, the main difference is that our online courses take a day longer. This is necessary due to more frequent and longer breaks to keep students alert and their minds fresh. It also allows enough time for the instructor to help each student with their labs.
Students may log in up to 1 hour prior to the start of the class to catch up if they fell behind the day before. This hour can also be used if anyone requires extra clarification from the instructor.
Our online training sessions also offer a breakout room. This space can be used by the instructor to give a student some extra attention if they are having difficulty understanding a concept.
Projects vs Certifications
At EDC4IT we know that employers simply want their team to be able to do what is necessary to use the technology for the desired results. Courses that concentrate on certification often leave students without key skills necessary for real world projects and teamwork.
Our courses are extremely project focussed with certification as a second priority. However, we do offer bridged sessions that combine the best of project focussed and certification based lessons. For the most part we work to develop individual students into collaborative and productive members of team projects.
For us it is important that each member of your team leaves an EDC4IT course knowing not only how to do what is required of them, but also why it works a certain way. This means they have a stronger foundation of knowledge and can tackle more ambitious team projects in the future.
In this way students can apply a real depth of knowledge instead of simply repeating what they saw in a class. Our expert instructors use their experience working on real world projects to impart knowledge on a higher level.
---
Be sure to follow us on our social media feeds below to catch all our updates and see the next blog. You can talk to us about a course for your team by contacting us directly. Our expert instructors are ready to tailor our courses to fit your needs.