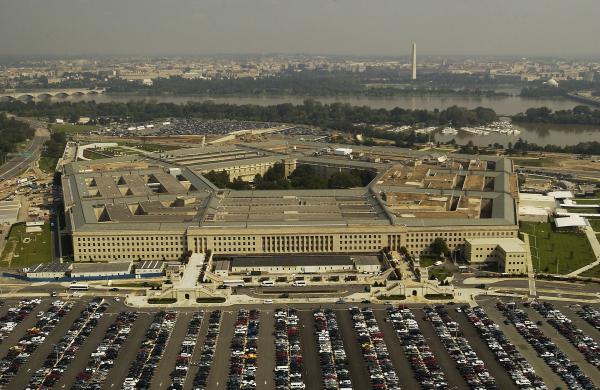 According to a small section of a bill proposed for the funding of the U.S. Department of Defense the Pentagon could be turning to open source solutions to power its operations.
The National Defense Authorization Act for Fiscal Year 2018 is the force behind the Pentagon that transforms ideas for efficient operations into reality. The amendment proposing the introduction of open source was brought in by Sen. Mike Rounds and co-sponsored by Sen. Elizabeth Warren.
Should the change come off it would be a controversial move by the Department of Defense but, as open source experts, we can see their logic.
Switching to open source can often result in massive savings for companies. Rather than sticking to proprietary code, and having to pay out for a license for each piece of software, changing to open source can result in huge savings for large organisations. And organisations don't come much larger than the U.S. Department of Defense. It is the world's largest single employer with most of their work being done behind the scenes working with technology that is commonplace.
This technology could soon be open source technology due, not only to the relatively low cost but, to the progressive nature of open source. One of the reasons EDC4IT is so dedicated to open source is because of just how exciting the area is. Open source developers don't try to eek out small updates over a long period of time to boost profit margins. Instead they are always trying to bring users the best version that they can. This is clearly a trait that the Pentagon is interested in since it will mean they are always working with the latest code as soon as it is available.
Another attractive trait of open source is its security. Some continue to think of open source as vulnerable due to the code being visible to anyone. This is, however, one of the key strengths of open code. As Bob Gourley, co-founder of the security consultancy firm Cognitio and former chief technology officer of the Defense Intelligence Agency, has pointed out, open source code allows far quicker identification of malicious code than closed systems do.
"How would the Trojans have reacted if the Horse statue the Greeks gave them was made of glass and they could see right through it? They would have seen the malicious implants and removed them before letting the statue into their enterprise," said Bob Gourley. "That is my key thought about open-source software. Everyone can examine the code and look for and remove vulnerabilities before they are brought into the enterprise."
This isn't the first time that a move to open source has been floated. The most recent call to switch to open source came via White House chief information office Tony Scott in 2016. There have been detractors - mainly from private technology companies - that stand to lose lucrative contracts should the switch to open source become reality. However this time it looks like open source could win the day.
As open source experts we're obviously delighted to have another advocate for open source in the form of the U.S. Pentagon. Check out all our open source courses here.