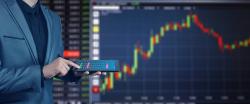 FinTech is an area that has benefitted from major advancements over recent years. Like almost every industry the financial sector is full of new companies looking to drive innovation and secure themselves in the minds of potential clients as being at the forefront of the industry.
Time is of the essence for these companies if they want to make the impact upon potential customers. The more traditional establishments are also keen to innovate and need a programming language that they can rely on to get the job done.
But what is the programming language that banks and other financial institutions can depend upon to give customers the services they need in a convenient way that is reliable and secure?
If you are reading this you probably already know that EDC4IT instructors are industry experts when it comes to Java. We've compiled a number of reasons why we think Java is the best choice for your FinTech software. ## Community As one of the most used computer languages in the world Java knowledge is already rife throughout the community of developers due to the sheer volume of employers requiring Java skills. So, in short, by choosing to use Java you'll already have a great potential employee base to choose from.
In having such a huge well of talent to choose from there is a huge Java community that can provide support and ideas as developments continue within FinTech at pace. ## Technical Benefits
Java's Compilation nature means excellent memory management which is priceless when it comes to handling huge levels of data.
The multithreading aspect of Java means that it can handle multiple users simultaneously.
For FinTech scalability is a key issue. Java offers both vertical and horizontal scalability.
We mentioned security earlier. It is super-fast to test Java for security. So you'll be able to address any possible security threats and reassure users as quickly as possible. ## Ease As strong as the above arguments are for implementing Java for the FinTech sector, Java may not be the simplest language to use for the FinTech sector. Languages such as Python use a simpler syntax which is easier to use for financial sector professionals. Being more closely related to a mathematical syntax such languages are better suited to FinTech professionals, such as economists. However this is the only area in which Java is not the number one choice.
On the other hand, it is far more likely that financial institutions will maintain their faith in their technology professionals over financial professional. That's where we come in. As long standing industry professionals we provide highly qualified java training experts who are ready to deliver ready-made off-the-shelf courses or work with you to tailor a course to your needs. Just get in touch!