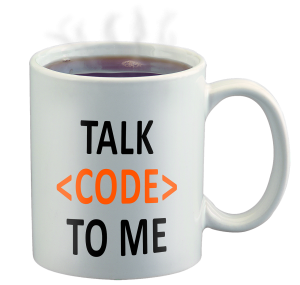 It is no secret that the popularity of open source tech is on the rise. In fact open source is the fastest growing area of enterprise IT and is becoming the go-to, indispensable tool.
The push for businesses to go open source has previously been the perception that open source solutions are free. However this no longer appears to be the major draw for companies. Mike Matchett, senior analyst at the Taneja Group, has said: "The truth is, open source platforms don't necessarily maximise ROI."
Instead companies are turning to open source as a way to get exactly the solution to meet their needs. Matchett went on to say: "Open source strategies require cutting-edge expertise, professional support and often buy-up into proprietary enterprise-class feature sets.
"We've seen many enterprises fumble with aggressive open source strategies, eventually reverting to tried-and-true proprietary software stacks," he added.
This is why at EDC4IT we will discuss exactly what you need your team to accomplish when implementing your bespoke software solution. We will put together a tailor-made training course for your or your team based on your requirements. Check out our range of open source courses that are ready to go.
When it comes to open source software there has always been the assumption that it is less secure than proprietary software and this has been a concern that has put people off. However, Matt Asay, Adobe's Head of Developer Ecosystem, has said: "All software has bugs, regardless of whether it is open source or proprietary. While some people say that open source has fewer bugs, it actually doesn't matter. What really matters is what you can do about the security flaw once it has been reported.
"In a proprietary software situation, you have to wait for the vendor to fix it for you. In an open source world, you can go out and make that fix immediately – provided you have the developer skills and participated in the relevant community for the software, and have contributed to the open source project so that you are familiar with the code. Otherwise you are just a bystander and you have to wait like everyone else for someone else to fix it for you," Asay said.
As far as recruitment for the I.T. development sector goes if businesses want to stay on the cutting edge they need to recruit the best developers. What is clear is that developers want to work where they will be challenged and get to test their skills. This is why companies deploying open source solutions are attracting the best developers.
Matchett has said of open source: "Smart people want to work in an open source environment so they can develop in-demand skills, establish broader relationships outside a single company and potentially contribute back to a larger community. In other words, organisations adopt open source because that's what today's prospective employees want to work on."