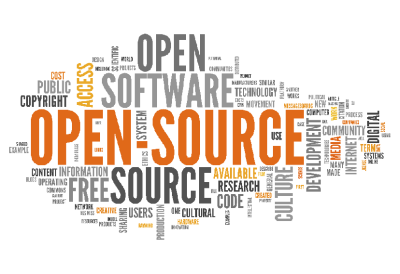 There is no denying that 2017 has been an amazing year of change for both Linux and the wider open source community. Wherever you look, from the consumer market through enterprise and on to the supercomputer arena, there hasn't been a dull moment this year. ## From Unity to GNOME For example, who could have foreseen that Canonical would ditch the Unity desktop and opt to return to GNOME instead? Unity was by no means beloved and the return to GNOME was celebrated by many who had been missing the dependable desktop that had helped Ubuntu to find a wider user base. ## Firefox Quantum Mozilla, makers of open source browser giant Firefox, also upped its game in 2017 by releasing Firefox Quantum. For some years now Chrome has been the go-to lightweight browser for the masses and until recently had been in a class of its own with its superior mix of with super-quick performance and reliable stability.
Then earlier this year Mozilla gave us all something to think about with its introduction of Firefox Quantum which has since blown Chrome away in the fiercely contested area of internet browsers and reminded everyone in the most public way possible that open source software can be equal to - if not better than - proprietary counterparts. ## Microsoft Earlier this year we reported on Microsoft's continuing interest in Linux and that it would be adapting its SQL Server to make it available to Linux users. This was huge news but when taken in the context of other changes at Microsoft it is more than news. It's a huge change of attitude. To go alongside its status as a platinum member of the Linux Foundation (which it became in 2016) Microsoft also became a platinum member of MariaDB in 2017 before announcing that it would offer MariaDB as a service on their Azure cloud service. ## Samsung DeX Microsoft is not the only major company getting Linux-fever. Samsung has also been making eyes at the platform and 2017 saw the mobile phone juggernaut announce its plan to bring Linux to the smartphone and make the dream of convergence a reality.
With DeX Samsung intends to bring desktop capability to smartphones so users can work while on the go. With so many businesses and enterprises reliant on Linux to keep things moving Samsung understands that the platform is indispensable and could be the key to truly unlocking and eventually dominating the business market. ## Supercomputers When it comes to personal computers and business users Linux may have to share the market with some others. However when it comes to supercomputers Linux dominates totally. Out of the 500 supercomputers on the [Top500 Supercomputers list] (https://www.top500.org/statistics/details/osfam/1) Linux powers 100% of them.
NASA's adoption of Linux in the 1990s started the ball rolling but it was the push towards clusters that saw Linux reveal its strengths. By then it had the support of major companies and a solid leader in Linus Torvalds. Now Linux dominates the supercomputer market and the huge advantages that it brings to any organisation means it is not difficult to see why it is such a first choice for anyone serious about their tech.
If you're curious about how EDC4IT can train you or your team to effectively leverage the power of Linux just get in touch with us. Meanwhile why don't you check out our range of courses?