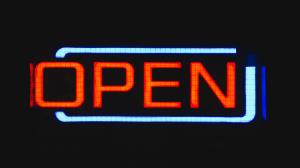 In another post this week we discussed how the U.S. Pentagon is possibly on the verge of adopting open source to replace its proprietary software that it licenses from private tech companies. We discussed all the advantages that the Department of Defense could be about to benefit from and these included, but not limited to:
Able to adopt advances in technology quicker with more frequent updates
Significantly lower cost
Easier to spot possible security breaches through malicious code.
Security has long been the argument of choice for commercial software companies that are keen to enforce the notion that their proprietary software is more secure than that provided via open source. However, this security argument just doesn't hold water.
Despite the scare tactics companies and large enterprises are consistently turning to open source to act as the foundations to their applications so they can release them faster and at far lower cost. In many cases developers need only to add 10%-20% of new code in order to tweak available open source code to their needs.
One of the advantages that companies and enterprises receive from using open source code is that there are millions of users that can help if an issue arises. The open source community is rich with resources that companies and organisations can cherry pick, but are they giving back? Without an open source user base that is willing to give back to the community might it begin to stagnate with a reduced rate of progress?
Having made the change from proprietary software to open source a lot of companies have found themselves in an unusual position of being able to engage with an active user base. This user base is keen to hear how they have been using the code and solutions they have implemented and can suggest for others. For many companies this, as mentioned, has meant a change of attitude that appears to be taking hold. Previously enterprises have been shy of contributing to the knowledgebase but things appear to be changing.
Jonathan Bryce, executive director of the OpenStack Foundation, has said: "The default for most companies is that everything you do – as an employee – is owned by the company in perpetuity and never leaves the proverbial walls of the office."
"These companies have historically just bought proprietary software or open source from a commercial open source vendor, and the shift we're seeing is they are now interested in getting more actively involved and putting their intellectual property out there to help others. Not necessarily to monetise it, but just to be part of the broader open source community ecosystem."
Survey results released earlier this year by Black Duck's Center for Open Source Research & Innovation have revealed that 66% of companies responding to the survey stated they were contributing to open source projects. Furthermore companies have stated that the number of individual contributors within the organisation is expected to rise.
This bodes well for the future of open source and marks a shift in attitude at large companies and enterprises that are recognising the benefits of an open community that is able and willing to share knowledge to make faster progress.
As open source experts we at EDC4IT are delighted to be able to report on the new direction that private companies are taking to share their progress with the open source community. Check out all our open source courses here and don't forget to share this article on your social media.