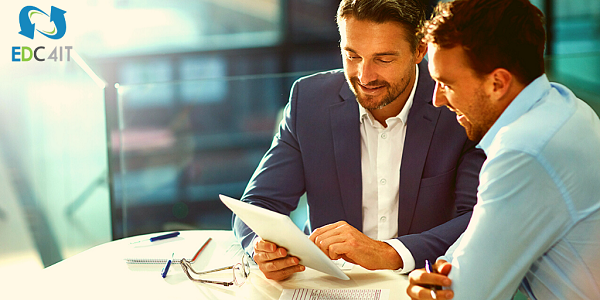 Let's get to it. Your business is competing with many others for attention, sales, and revenue. Recent events mean that the future is not as certain as it once was. Many companies are choosing to make do with their existing infrastructure, but there are many benefits to be had by upgrading your technology. This article will show you how you can make the most of Kubernetes technology to support your hybrid and multi-cloud strategy.
Let's start by taking a look at some considerations you need to bear in mind. #Moving to the Cloud You want your business to work as efficiently as possible. Speed is important, but so is security, which may be prompting your move to cloud technology. However, you may be using legacy applications that may have a long-term impact on how well your business can operate. More modern applications from the outset will serve you better, but the cost may be prohibitive. ##Hybrid and Multi-Cloud A hybrid and multi-cloud solutions means minimal outlay while offering the versatility necessary to upgrade your business and scale it whilst avoiding certain pitfalls. Some of these are:
Maintaining scalability with a cost effective strategy.
Finding a way for legacy systems to work with cloud services.
Resisting becoming tied to a single cloud service provider.
Running a hybrid and multi-cloud solution can help you to navigate the above pain points, but there can be many growing pains early on:
Each time a workload is relocated to another environment, code and configurations will need to be rewritten.
Working across environments means keeping software developments up to date.
Cloud native workability issues.
##DevSecOps Automation Tools
Some believe in a workaround using DevSecOps to automate the creation and use of virtual machines. However, there are issues with this too:
Custom toolboxes can be costly, particularly to keep them up to date.
Managed services and cloud native applications can be limited.
Difficulties maintaining efficiency due to deployment, patching and scaling issues.
Kubernetes Is Necessary Now
Kubernetes helps to manage containers with the architecture necessary to handle the movement of workloads without adjusting the code. Its cloud-agnostic flexibility means that containerised applications can be distributed to cloud services without any changes, but with a huge boost to efficiency.
Fast Tracking Kubernetes
It's important to keep in mind any potential pain points when upgrading any existing technology, or moving to a new technology. Here's how to get Kubernetes to work for you, as swiftly as possible.
Be sure to work with services approved by The Kubernetes Foundation. This means you can use a managed Kubernetes platform without the need to install it yourself. After all, you want your energies focused on your actual business.
When choosing a cloud supplier, it is important to pick one that is investing in creating and providing accelerators, as well as the larger framework. An accelerator will help to cut the time needed to move your workloads.
Use templates that fit your compliance standards and containers. This will help with performance testing, essential after you have completed the migration of your workloads to containers.
---
Follow us on our social media feeds below for all our updates and to catch the next blog. If you are considering switching to Kubernetes, talk to us about a training course for your team by contacting us directly. Our expert instructors are ready to tailor courses to fit your needs.