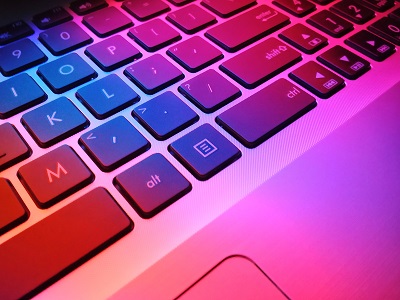 For an IT buff, understanding the powerful impact that Kubernetes can have upon your work is fairly easy. However, for those with less technical knowledge, the impact of Kubernetes can be less obvious. Going over some of the key points will underscore just how valuable this technology can be for your work, or your company. ## What is Kubernetes? Kubernetes is essentially an extensible, portable, and open-source management platform designed for containerization of services and workloads. It facilitates declarative configuration, as well as automation for the containerization of software deployment. This platform is heavily supported by a massive and rapidly accelerating ecosystem that enables ease-of-use and availability.
Let's use an analogy!
Imagine a soccer team with 11 players. When a player is injured the team coach makes the decision to immediately replace them with another. In this analogy the players represent the configuration set of the containers and the strength of the players represents the health of the container. But what represents the coach? Kubernetes is the management that will ensure your players remain in optimum health, replacing injured ones as necessary. Essentially, each player here is a container and Kubernetes is the team manager.
Now, see your own processes in this light and it is easy to see how Kubernetes can be a major asset for an organisation. ## Why do we need Kubernetes? Containers are a great way to run and bundle applications. Consider the following case as an example:
You are required to manage containers that help run your applications, while ensuring that the downtime is minimal to zero. Say, for example, a certain container is set to go down. Now, this will be succeeded by another. However, manually managing this would take a lot of time. So, wouldn't things be more efficient if this particular behaviour was handled by a specific dedicated system?
Here is where Kubernetes comes into its own!
Load Balancing & Service Discovery: Kubernetes helps to identify certain containers with the use of their very own IP or DNS name. If the overall traffic to the container is particularly high, Kubernetes can load the balance and distribute the overall network traffic. It also ensures that the overall deployment protocol is stable.
Storage Orchestration: Kubernetes also allows an organization to access automatic mounting of the storage system, depending on your choice of storage, such as local storage, cloud providers (public), etc.
Automated Rollbacks and Rollouts: With the use of Kubernetes, you can easily describe requirements for the deployed containers. It can transform containers from their current state to the desired state within controlled rates. For example, you can use the Kubernetes automation feature for creating new containers, remove the existing ones, and adopt the existing resources within new containers.
Automated Bin Packing: With Kubernetes, you can provide it with a node cluster to run the containerized tasks. Plus, you can also tell Kubernetes the amount of memory (RAM) or CPU needed by each container. Kubernetes can easily fit containers within the nodes to help make use of the resources in the best way.
Self-Healing: Essentially, Kubernetes helps to restart the containers that have failed, or aids in the replacement of the containers that do not function anymore. In simple terms, it kills the containers that fail to respond to the user-defined check status for container health. Furthermore, the Kubernetes doesn't make the containers available to the clients until they are perfectly ready for use.
Secret & Configuration Management: Another thing that makes Kubernetes highly crucial for your business is the fact that it allows you a platform to store as well as manage the sensitive information like OAuth tokens, passwords, as well as SSH keys. Kubernetes users can update as well as deploy the secrets and application configuration with no need to rebuild the container images. It also helps to safeguard the secrets about the stack configuration.
Some Real-World Examples Kubernetes in Action
Reddit, being one among the busiest websites on the internet, used Kubernetes to create the core for Reddit's massive internal infrastructure to ensure more efficient configuration and provisioning.
Another industry giant, Airbnb, transitioned from a monolithic architecture to microservices provided by Kubernetes to scale up for continuous delivery. Their central goal was making continuous delivery available for the 1000+ engineers within the company. Adopting Kubernetes helped immeasurably with the addition of new services.
Tinder's engineering team was challenged by surging volumes of traffic. There had been constant issues with regards to managing stability and scaling. Using Kubernetes, the Tinder team was able to resolve the migration of 200 services. The team also ran a Kubernetes cluster with a total of 1000 nodes to enable proper scaling.
Evolution of Cloud Computing
Kubernetes is undoubtedly the next-gen platform for cloud computing, the benefits Kubernetes brings makes it easy to see why businesses are migrating to it . It is an infrastructure and architecture driven platform that reflects the needs and demands of the current-day data-driven and cloud-native era. So, if you are looking for the perfect platform that is easy to adopt, with features such as multi-cloud support, faster application deployment, horizontal scaling for infrastructure, and so on, this could be just what you need.
EDC4IT offers a comprehensive, state of the art 3-day Kubernetes course in English or French, including an introduction to the platform.