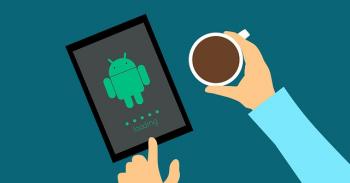 The first app to have been identified as having been deliberately created with malicious intent has been discovered lurking on the Google Play store. If you have Swift Cleaner on your phone or tablet you had better get rid of it. The app has been installed on thousands of devices and can perform several harmful tasks.
But what exactly is Swift Cleaner doing?
Well, it gives the impression that it is an app for cleaning and optimising your Android device. However, once installed it sends SMS messages using the user's information, steals data, forwards URLs and spreads click ad fraud. As if that wasn't enough it subscribes users to premium SMS services without consent.
When the user initially launches the app it begins sending information from the device back to its servers and sends an SMS message to a particular number. This in turn appears to launch the URL forwarding and various ad fraud activities.
As bad as the ad fraud is, it is the unauthorised premium SMS subscription that could end up costing the user serious money.
The app was first discovered by researchers from Trend Micro and was built using Kotlin. Kotlin is used in roughly 17% of projects developed in Android Studio and is gaining popularity due to its ability to improve app quality and because it is becoming easier to convert Java code to Kotlin. Because of this it's likely that increasing numbers of apps will be developed using Kotlin. Unfortunately this could also lead to more malicious apps too.
At EDC4IT our expertise in Android app development will ensure that your apps are as secure as possible resulting in a safe user experience. Check out our Android development course here.