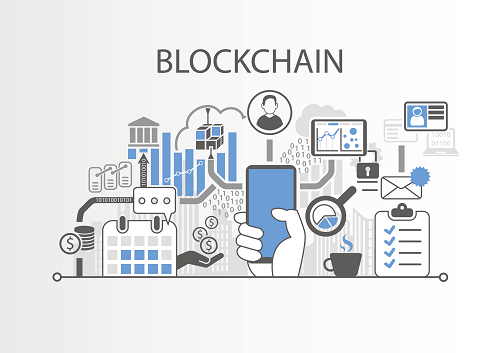 Blockchain technology with its qualities of decentralisation and transparency, as well as immutability, has had a disruptive influence which is being felt by businesses all over the world. Expected to grow by 69.4% by 2025 from its valuation of US $1,590.9 million in 2018, blockchain is the buzzword amongst startups.
The problem is that there aren't nearly enough blockchain experts out there to meet demand. According to reports, demand for blockchain developers has grown by 40% with an average salary of $150,000. So the time is now if you want to learn the programming languages necessary to become a blockchain expert and make your way in the industry.
Let's take a look at 4 key languages that you need in your blockchain developer toolbox.
C++
Already ubiquitous C++ continues to show its value with blockchain tasks due to its foundations of abstraction, data hiding, and encapsulation. These help to avoid accidental data changes and result in more efficient memory management. Since network nodes can accept or reject individual blocks with C++ it results in greater block security and a greater number of resource requests can be processed.
Go
For decentralised apps, Go (Golang) is one of the best options since it is chock full of advanced features such as annotations, exceptions and generics. This statically-typed language is incredibly efficient and extraordinarily quick, perfect for working with remote packages. Memory consumption and compilation time are non issues for Go due to its reliance on Goroutines in place of threads.
Java
This is the most relevant language of the lot since it can be used beyond the architecture of the device due to its portability. Real time blockchain networking is made much easier with the option of managing a large number of users with Java.
JavaScript
Also already ubiquitous in web development is JavaScript, but developers are finding new ways to exploit its qualities for blockchain development. Libraries and frameworks such as Angular and Node mean asynchronous actions are relatively easy to implement. The ability to scale up blockchain operations is also facilitated by the easy communication between different nodes that JavaScript handles so well.
This is by no means an exhaustive list but these are some of the most relevant. Blockchain may change the world of digital currency and has the potential to form the backbone of a new type of internet, so it is definitely something you should keep in mind if you are considering a career in development.
---
EDC4IT runs online and onsite courses for the languages mentioned in this article. Follow us on our social media feeds below for all our updates and to catch the next blog. If you are considering a course, talk to us about a training course for your team by contacting us directly. You can also use the chat function on our website.